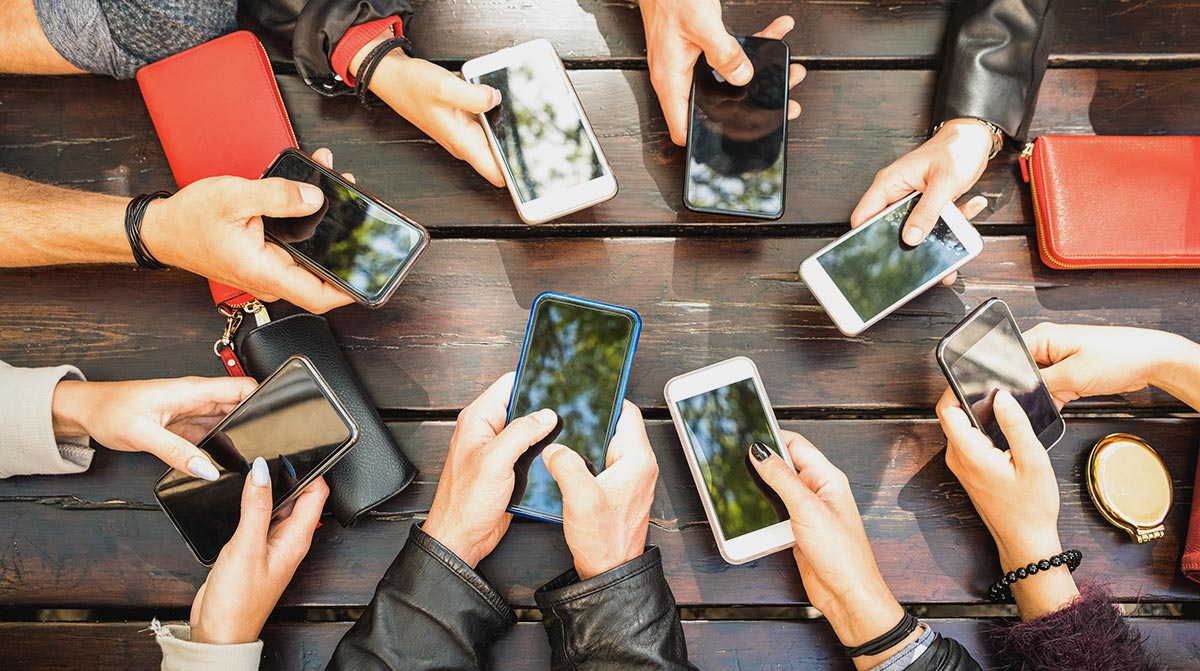 Sites like Facebook, Twitter, LinkedIn, and Instagram have become a mainstay in our culture for a variety of uses - accessing national and local news, industry updates, community information, and staying connected to personal and professional associates, just to name a few. With the rising popularity of these sites comes the increased need for professionals to have a quality presence on social media. Part of that quality presence involves content that comes directly from you, as opposed to curated from outside sources.
The number of people using social media sites has spiked considerably in recent years. According to Statista the percentage of the U.S. population who had a social media profile in 2008 was 10%. Compare that to 2018 in which 77% of the population now has a profile. That's an incredible rise in popularity and usage in only 10 years. Since this number reflects a national average, it could be expected that areas like ours, with higher density and socio-economic indicators, would see a higher percentage of social media users. A channel that has such a high percentage of participants should not be ignored or undervalued as a critical platform to represent one's business.
Though a professional presence on these sites is critical to an effective marketing plan, there are a number of ways to manage your professional social media. Creating original content is one very beneficial approach. Some examples of original content:
Write a blog that sits on your website
Images of homes inside and out, happy new home owners and sellers, or you being a professional in your environment
All of your listings linked to the MLS
Open houses set up as events
Personally designed images on sites like Canva.com to express or announce what you'd like your audience to know
Neighborhood content
As an expert in Own Your Neighborhood - one of our powerful marketing approaches for real estate professionals, you'll have access to plenty of great content to benefit your audience. Posts like running a contest for the house with the best holiday decorations or where neighbors can get locally made gifts, are ideas that make your social media sites completely unique and interesting to those to whom your site will remain top of mind.
As stated in our recent blog on blogging, creating your own content has numerous benefits. You will be better able to drive traffic to your website when the link you post goes to yours rather than the site of another source. You will also be positioned as an industry expert or local leader with thoughts that come from your own experience. People are also becoming more social media savvy, so the difference between generic canned content and thoughtful, original, and local content will be noticed and appreciated by your audience.
Posting a mix of content is a good strategy. We recommend integrating curated content (posts and articles from outside sources, such as NAR or Zillow) with your own created posts. As stated in a previous blog - Social Media Do's and Don'ts for Realtors® at ListingsToGo, we understand the challenges real estate professionals face when engaging in social media. We offer robust packages to cover all of your digital marketing needs, and we do it with your original content at the forefront. In the heavily populated sea of competitors, having a path to Own Your Neighborhood and social media management sets you apart and showcases your unique value proposition. Let us help you create your perfect website and digital presence.