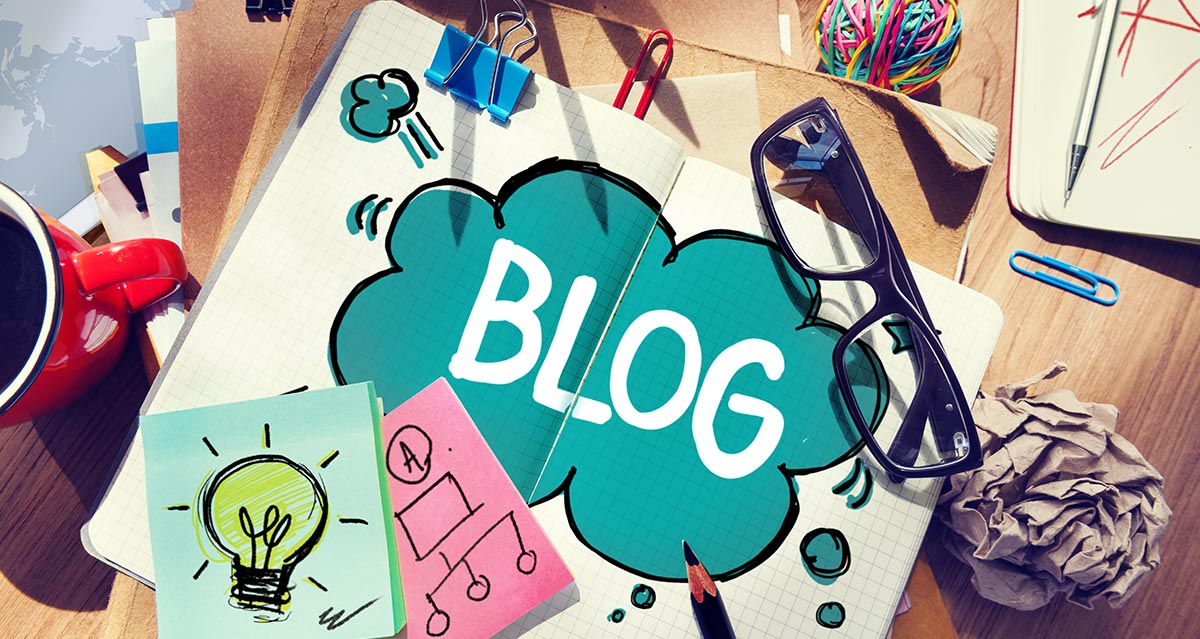 Realtors® are pulled in so many different directions while needing to wear a wide variety of hats. We have so much riding on our every action and resources are not limitless. This means we must be careful about where our attention, funds, and effort go. We need to be strategic about building and representing our business. With that in mind, you may be wondering if blogging would be a good use of your time/budget. Of course, utilizing platforms like
ListingsToGo
, makes this function substantially easier than doing it on your own.
What is a Blog Anyway?
The word "blog" is a contraction of the two words "web" and "log". Web logs actually started as online communities in the 1990's with the emergence of internet sites for the average person. This technology leveled the playing field for developing an audience and having a platform to express ideas and information. Now anyone can be an author and create community around any topic imaginable. Most professional blogs are short articles, between 300-600 words, and include keywords naturally as part of the text. A blog should sit on your website, not on another blogging site, even if it links to your site. You want to keep all that good content and traffic going directly on your website.
Google's algorithms, though always changing, reward websites that are updated frequently. Websites that sit stagnant with no new content, signal to Google bots (search engines) that they are not very relevant or valuable, and therefor may not come up during searches. It is very important for real estate websites to be found on searches, so being seen as relevant to the search engines is an important site attribute.
Because search ranking, or search engine optimization (SEO), has become an important way to drive traffic to sites, Realtors® are realizing that anything they do to help this process has a positive impact on their ability to be found online. Generating original content is one way to meet that objective. Make sure you are not only sharing content from other websites, but rather creating value-add content that is unique to you. Google will punish (decrease rankings) sites that have too much content coming from other sources.

Benefits to creating your own blog content
Frequent Change – Every time a blog with appropriate keywords is posted on a website, it increases the potential for search engines to find the website. Regular blog posts signal to search engines that your site is relevant when someone searches using one of your keywords.
Something of Value – The more you create and share content that your target audience can benefit from, the more value you bring to your offering, and consequently to your client relationships. What does your audience want to know…neighborhood information, housing industry data, house design concepts, fun facts, etc? The realm of related topics is vast, so you can create your own blog brand and following.
Original Content for Social Media – Your blog can/should be posted on social media sites as original content directly from you. Though there is no shortage of quality, industry-specific content for sharing on social media. Posting regular content of your own makes your sites totally unique and more interesting. It takes time to build a quality presence on social media, but it pays off when your prospects check out your Facebook page, like it, and receive a steady message of interest to them, keeping you top of mind.
Industry Leader – When you write, or have someone else write on behalf of your company, it signals to others that you/your business is an industry expert and thought leader. This is very affirming when establishing and maintaining credibility with prospects and referral partners. When you start blogging and sharing your ideas, you will find people comment on or ask questions about your content. This helps you connect with your audience and refine your message.
Content for a Book or Industry Presentation – You never know when you may be compelled to share your knowledge and experience on a grander scale. Regular blogging organizes your material in a way that makes it easier to pull together when you're ready. You may find yourself surprised by how much you know about the real estate and housing industry, which comes to the surface when you start expressing yourself.
View some our clients' blogs built with ListingsToGo:
If you are concerned that you don't have enough content, technical knowledge, or time to do a regular blog, let us help you. Our blogging service is designed to fit perfectly with our already robust and affordable websites and social media management packages.