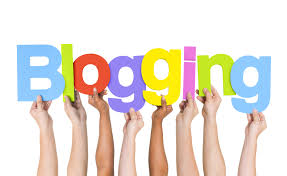 Why Real Estate Agents Should Have an Active Blog
To Blog or Not to Blog…That is the question, and the answer is - yes! At ListingsToGo, our blogs are informative and add value to our clients (as all blogs should do), so we're going to back that bold statement up with knowledge and inspiration.
As a Realtor®, you want to leverage every tool available to get the most from your resources. The housing market is very competitive in the Bright MLS system. That doesn't have to be a negative if you know how to rise above the crowd. The housing market in our area is also very hot, so there's more opportunity here than in other parts of the country. Let's take a look at why blogging is an activity you may want to add to your marketing strategy.
According to one of the nation's top marketing platforms, Hubspot, 60% of professional marketers say a blog is their top inbound marketing priority. This is largely due to the positive impact that regular quality content creation has on a website. You could have a stellar site with all the bells and whistles, but if no one sees it, it's essentially useless. Blogging brings up the SEO (search engine optimization) of a website, making it rank higher in online searches. This is critical for any agent, as your primary avenue for business generation is marketing. Most of us know by now that cold calling and knocking on doors cannot compete as an effective marketing strategy with the strength of the internet.
The digital landscape is always changing. What worked 10 years ago may be completely ineffective now. One of the ways we keep up with the evolution of the internet is by following Google - the top search engine. When Google changes their algorithm for how to drive traffic on the busy internet highway, we take notice and adjust. Here are some things to consider as you form your blogging strategy.
What Makes an Effective Blog Today:
Be Consistent - There's little benefit to posting a blog every now and then. Other than creating a piece of content your audience might enjoy (a goal in itself), that does little to signal to the search engines that your site is relevant and has value. Once you decide to invest in a blog, whether that's time, money, or both, stick with it. Weekly blogs get a much better return in ranking than monthly or quarterly blogs.
Quality Content - Always create content that is written for your specific audience. You want them to want to read what you have to say. That brings up your website traffic, credibility, and value add for your clients. Not only do you want your audience wanting more, you want search engines to find your blog because it is well-written with effective keywords. For example, when someone searches on Google for information on the housing market in your specialty neighborhood, your article on that subject is likely to come up, delivering people who otherwise might never find you, right to your site.
Use Links and Images - Always drive online traffic to your contact page or a landing page if you have one. Use a call to action to encourage people to click through and connect with you. If you have a giveaway, such as a list of helpful hints, or guide on buying a new house, use that as a hook to get people to give their email address, adding to your marketing data base. Images are powerful and people respond to that. Use an image to capture attention and text to deliver your content.
Blogging is a commitment. It's not a quick and easy immediate money maker. It takes time to build an audience and get the benefits of it. Our website platforms make blogging easier and better for you. With our built-in SEO elements, you'll be getting the benefits intended for your blog. Please get in touch and let us help you set up your first blog.