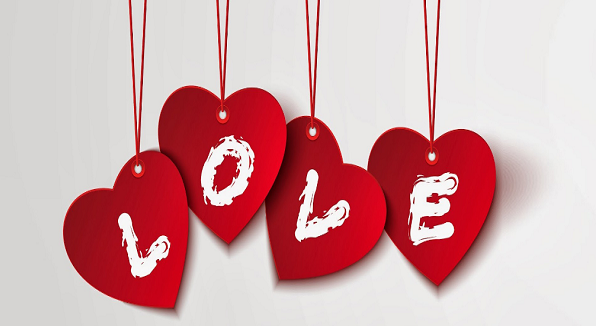 We Love our Clients
This week we celebrate Valentine's Day - a day to reflect on and appreciate the love in our lives. The actual history of this celebration is a bit murky with different origin stories dating back to the 5th century. There is some belief that the Christian tradition of honoring Saint Valentine was in opposition to the pagan ritual of celebrating the beginning of spring at this time. Regardless of how the tradition started, it has been a part of Western culture for centuries and it's a nice way to express appreciation for the people we love. These are people who give our lives meaning and value, make us feel special and important, and inspire a desire in us to be our best.
This can be true of professional relationships too. Why we love our clients…
Meaning and Value - Because our clients put their trust in us to develop an impressive digital presence, our work provides a lot of value. We know the importance of having a great website at an affordable price. We get a lot of satisfaction knowing we are providing a valuable service to an industry with a lot of need. We also know there are other website providers available. The fact that our clients have chosen us validates our work and gives it meaning. When we see our clients using their websites to build their brand, market their business, and grow their leads, it's clear our work has meaning and value.
Special and Important - Most people now know how important it is to have a good website. Real estate professionals are so busy running their business, marketing to find new clients, and meeting all the varied needs of their clients, they often don't have the time or expertise to build a dynamic online presence. We know our work is important and so do our clients. Our customer service is a priority, so we make sure our clients know they are special to us. By being responsive, creative, and solution-oriented, we communicate the importance of the relationship. The agents we work with are great about letting us know how important we are to them too. Here are just a few comments from our happy clients:
"Working with LisitngsToGo was an exceptional experience. They exceeded my expectations. The attention to detail and listening to my online presence brand goals was the best I have ever seen from a web developer company. Even after my site went live they still continued to follow up to make sure I was happy and things were moving smoothly. I look forward to recommending them to anyone looking for a new online website and amazing customer service. Thank you for making Mendenhall Properties look the best it's ever been."
- Erin Mendenhall Mendenhall Properties
"We've used ListingsToGo for two of our Real Estate websites for a bit under a year now. The standout value of ListingsToGo is the customer service. It's comforting to get to work with the same people on our website over and over. They got to know our preferences and goals for our website. It really made it feel like a custom experience"
…Now that's special!
Inspired to be our Best - Because we work with the best agents, we're always innovating and coming up with new ways to meet our clients' needs. The best should always get the best - we pride ourselves on exceeding our clients' expectations and being the best at what we do. As the industry grows and develops, so do we. Get in touch and let us show you how to be your best online.