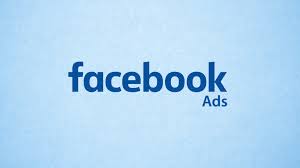 Tips for Using Facebook Ads to Build Your Real Estate Business
Real estate agents know better than most professionals how important it is to build a referral business, market your services, and keep your pipeline full of qualified leads. This doesn't happen overnight and rarely without a variety of approaches. Being able to market your business and grow your customer base is primary to the success of any agent. The days of relying exclusively on in-person networking, traditional advertising, and referral only marketing are gone. The attention of the coveted home buyer/seller has migrated to the digital landscape. If you're an agent and you're not actively and effectively marketing on digital platforms, you are missing out on untold opportunities.
Of course, your website must be impressive, with lead-generating functions and an MLS search option. Once your website is top notch, we recommend putting some resources to digital marketing. Facebook is an excellent place to start. This is the platform where a majority of your audience is going to be looking. The average person today spends 35 minutes per day on Facebook. Because Facebook is visual, interactive, and includes excellent targeting options, ads on this platform can be very cost-effective…if done right.
This blog includes our recommendations for developing a Facebook advertising strategy to maximize your budget and get the results you seek. Here are our super-effective tips to ensure you capture you ideal audience on Facebook.
Set your audience based on location, interests, demographics, and behaviors
In addition to the sheer volume of traffic on Facebook, what makes advertising so effective here is the level of detail available when establishing your audience. This is unique to digital platforms and should be leveraged.
Target by Zip Code
The first step in defining your audience is to set your geographic area. You can do this by zip code, city, or state, and include a radius. There is a delicate balance in setting your area - you don't want to be too detailed, but if your farm land is too big, you'll end up wasting money on people who aren't interested in your service. You'll want to do some research, especially for targeting buyers. Find out if there are some common zip codes where people move from and into your area.
Target by Age, Income, homeownership status
These demographics are good indicators of those most likely to need your services. When you're in the ad tool, go to "Detailed Targeting > Demographics > Financial > Income" for choosing people who are within the income brackets you need as buyers for the homes you sell. The same approach is used for homeownership status: "Detailed Targeting > Demographics > Home > Homeownership. This is such a powerful tool to ensure your message is getting in front of the right people for your business.
Target By Behavior
There is a great tool in the audience set-up section that allows you to choose people to see your ad who Facebook has identified as being "ready to move". It's not clear exactly how they identify these individuals, but the fact that you can have Facebook show your ad to people who fit this profile is amazing. Follow this path: Detailed Targeting > Behaviors > Residential profiles. There you'll find the option for individuals who are "Likely to Move."
Use compelling Images and video
Since Facebook, and the people using it, are highly visual, the creative elements of your ad need to be nothing short of stunning. For the best results hire a professional photographer/videographer. You want to attract people to the lifestyle your listings have to offer. We can help with all aspects of your digital presence. Please reach out and let us show you how we can take your digital presence from meh to WOW!