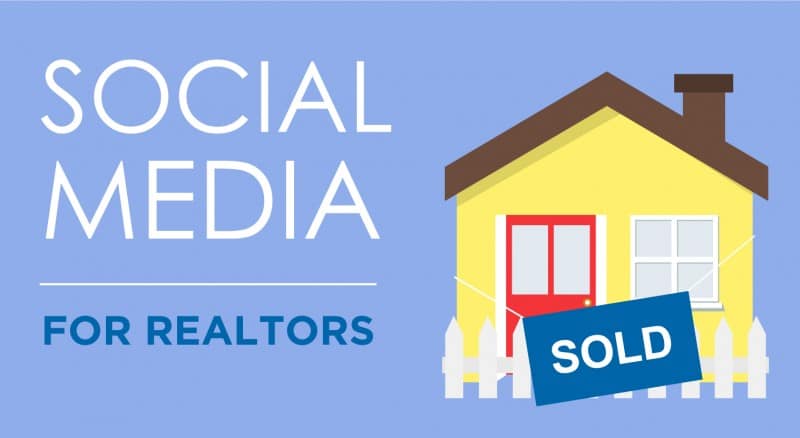 Social Media Tips for Real Estate Agents
If you are a professional Realtor® not actively or effectively leveraging social media to grow your business, now is the time to get it working for you. There are many good reasons to be active on sites like Facebook business pages, not the least of which is the number of people using that platform. It's great to have a Facebook page, Instagram, or Linkedin for your business, but are you using these resources effectively? In this blog we will give you some quick and easy tips to ensure your digital presence is optimized for the greatest outcome.
Social media done correctly should promote you and your business as a trust-worthy resource for current and future clients and prospects. It should be a platform that engages your audience on matters that are important to them. Here are some things to keep in mind as you develop your social media strategy.
Social Media Marketing for Real Estate Agents
Promote the town or neighborhood where you specialize
You will set yourself apart from the crowd when you develop an "Own Your Neighborhood" approach to marketing. We do this consistently for our clients, with exceptional results. Using your social media platforms to present a rich and thorough picture of the area you serve sets you up as an expert in that area. It also offers your audience valuable information about the area they are interested in. Use the @ when linking to local resources for greater exposure.
Use your platforms to educate your audience
Using a blog, such as this, or reposting other great content, is a wonderful way to deliver material of value. You have a lot of knowledge and expertise - use it to help others and they will in turn be more likely to promote your content and turn to your services when needed.
Respond quickly to your audience
More people are using social media to connect and communicate with professionals. The attention span and patience of average home buyers and sellers is very short. If someone reaches out to you on social media and you don't respond, or take a long time getting back to them, chances are good they've already moved on to someone who does respond.
Engage with those who are engaging with you
Responding to messages in a timely manner isn't the only way to stay connected to your audience. It's also critical to engage with people who are liking, commenting, and sharing your content. This is not only polite and best practice, it demonstrates to everyone who can see your page your level of commitment and responsiveness. If comments on your posts are sitting there with no interaction from you, it doesn't speak well to your communication skills.
Promote your activities
Social media is a powerful resource. Use it to let people know what you are featuring - your listings, open houses, closings, rentals, etc. Make sure posts announcing listings link to your website where the listing should also be posted.
Use video whenever possible
People are more inclined to watch a video of a property than scroll through images. There are many online video services for agents now, making it easier to create a professional video of your listing and post it on social media.
Have excellent images
People are very visual and want to see images of homes inside and out. Good quality photography goes a long way to helping you promote your services.
Use the Facebook Recommendation feature
People on social media are heavily influenced by the options of others. Facebook Recommendations brings up your professional legitimacy to others who don't know you, but are considering working with you. This is a powerful feature which you can leverage to your advantage.
We hope these tips have inspired you to get involved in social media if you aren't currently doing so, or enhance your existing social media strategy. We offer social media support, so please reach out and we can discuss how to dramatically enhance your digital presence.