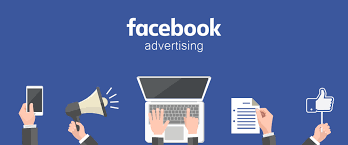 How Hard are You Working?
This is Labor Day weekend. This holiday has a complicated history and many Americans aren't familiar with its meaning. Today Labor Day is no longer about trade unionists marching down the street in protest of working conditions and long hours. Instead, it is a confused holiday with no associated rituals, specific heroes or celebrated activists. Because many of the concerns which prompted the original holiday have been more or less resolved for blue collar workers, most of us observe the day off as an unofficial end of summer and a return to business as usual.
The real estate market tends to heat up in the fall, as the temperatures cool down. Experienced agents will be busy keeping up with the increased demand and newer agents are focused on building their client base. Regardless of where you are on your professional path, real estate agents face numerous challenges and work hard to earn their commissions.
Being a realtor is great if you like houses and enjoy working with people, but it may be more work than you realize. It's a common misconception that real estate agents earn a ton of money for doing practically nothing. The first step to becoming a professional real estate agent is to get licensed. This is no easy task as the course, content, and exam are challenging. There is a lot of work involved in just getting the correct credentials to sell real estate.
Real estate agents must work under the supervision and license of a broker. Real estate brokers offer agents marketing support and legal protections. Make sure you are with a high quality and supportive brokerage firm. This is a critical area where your work life will largely be formed. Because agents are not employees of the brokerage, but rather independent contractors, they have a tremendous amount of freedom to establish their own work schedules and routines. Most brokerages do not hand-hold agents through the development of their client base. It's up to each individual to network, market, and farm their neighborhoods for leads and clients. This is where the majority of the agent's time/effort will be focused, even for experienced agents.
Showing houses is largely done in the evenings and on weekends, so unusual hours go with the territory. That makes real estate appealing as a side gig or for working parents, but remember that it's not uncommon for buyers to call up asking to see a property on a few hours' notice. It is easy to fall into the trap of constant work and being "on" all the time under these conditions. Open houses, showings, listing appointments, closing, paperwork processing, contract negotiations, are all aspects of an agents' work life and can add up to a lot of hours. You may want to consider hiring an assistant when you get very busy so you can concentrate on continuing to grow your business.
The original Labor Day holiday was created to address the problem of long working hours and no time off. Although those issues for laborers have been improved long ago, there is a growing concern of working hours for skilled white-collar workers, many of whom are always connected to work. Technology has allowed for many advances but has also created a culture where constant connection is expected and rewarded.
If you work constantly and rarely take a vacation, start a new ritual that honors the original spirit of Labor Day. Give yourself the day off or decrease your daily work hours. Don't go in to work, shut off your phone, computer and other electronic devices connecting you to your daily work ritual, at least for a period of time. It is important to maintain a healthy work:life balance throughout the year. Please get in touch to learn more about how our digital marketing services can help ease your work load.