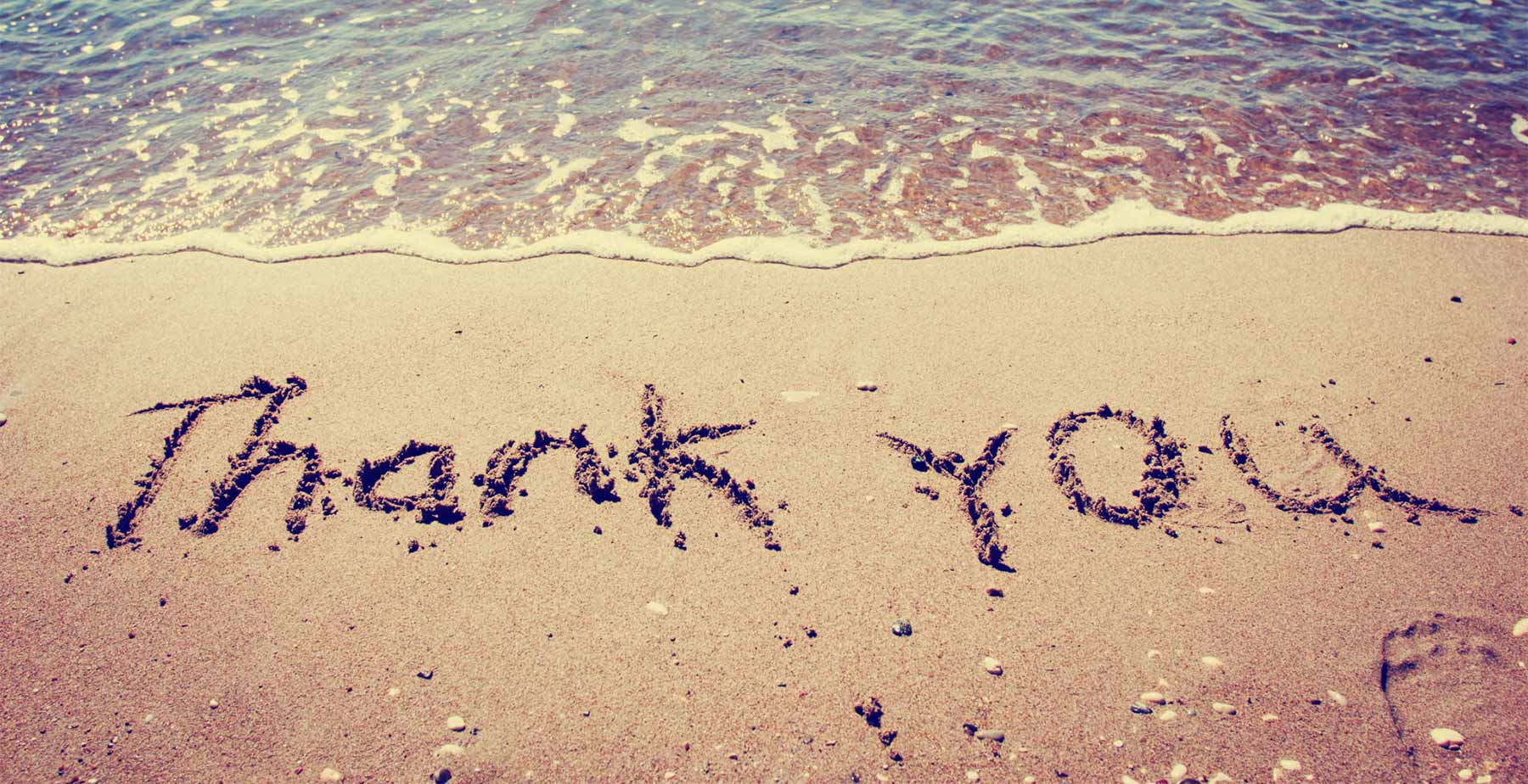 Tomorrow is Thanksgiving…a time to turn our attention to all that we are grateful for. As real estate professionals, and business owners, our ultimate success depends on the business we get from our clients and network. There are many ways to show them how much their business and referrals mean.
Why Being Thankful Matters
The obvious reason to express gratitude is that it is nice. Not saying Thank You to someone who has given something is considered rude. But gratitude has also been proven to have a tremendous impact on everyone we encounter. The clients we serve, the professional network we cultivate, the employees we hire, all stand to gain when we create a culture of gratitude. When people feel validated and valued, they have high levels of satisfaction, are willing to give and do more, and are motivated to share their positive experience with their network. Conversely failure to express appreciation can have detrimental consequences. Studies have shown that a high percentage of customers will leave a business relationship due to what they perceive as indifference. In other words, you may care about your clients, but if they don't believe you value them or the relationship, they are likely to leave or not refer you to others. This can ultimately have a negative impact on your brand and business growth.
Creating a Culture of Gratitude for Great Client Relationships
How can you ensure that your clients feel valued?
Be specific. Instead of a canned "Thanks for your business" email, send a hand-written note highlighting some of the unique things you appreciate about working with them. Mention things that stood out to you - concern for their kids' education, downsizing in retirement, first homebuyer, etc. Noting these things lets them know you are paying attention and their issues matter.
Be timely. If you sell someone a home today, don't wait 3 months to send a thank you gift. Actually, there are many things you can do to celebrate their new purchase, capturing the excitement of the times.
Be Authentic and Real. This may be as simple as using the names your clients prefer. Sometimes automated gifting services, though wonderful for showing your gratitude, miss the mark on this element. Since they are populated by content that comes from official forms, they may come across as impersonal or inaccurate. Most people appreciate the gesture and wouldn't give any negative feedback, but the lack of personalization is obvious and a missed opportunity to connect long-term with clients and potential referral source.
It's Not Just About the Outcome. There are endless ways to thank your clients—handwritten notes, gift cards, taking them out to lunch, etc. But more important than how you choose to say Thank You is maintaining positive clients relationships and superior customer service throughout your business relationship. Make your Attitude of Gratitude a part of your everyday interactions with your clients and network.
Ideas to Show Your Clients You Appreciate Their Business
Notes and thank you gifts, after a successful sale, are popular and appreciated by the recipients. Though there's nothing wrong with these ideas, but here are some fun and creative ideas for building good will through appreciation:
Send pizzas to your client's new or exiting house on moving day. They will be surprised and grateful for the treat.
Send your clients tickets to a community event to say welcome to the neighborhood.
Hire a cleaning company for their move out or move in. This will be such a welcome and appreciated gift.
Put together a list of neighborhood resources. See if local merchants are willing to offer discounts and specials to new home owners. Include those in the thank you.
Hire a home organizer or other service that your client may really need, based on their specific circumstances.
Put together a care package of necessities for new home owners.
Showing your clients and referral sources how much you value their business and support is good business for you. We also value our clients and appreciate the business you send to us. Thank you for all of your support and referrals and please let us know how we can continue to serve your website needs. We wish you and your loved ones a very Happy Thanksgiving.