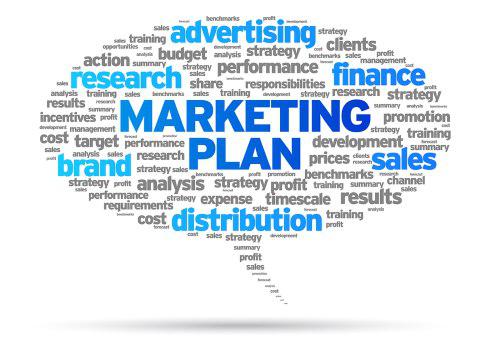 Marking is Crucial to Your Business - Plan Well for Success
In last week's blog, we discussed the importance and elements of business planning. We hope you have taken advantage of the valuable information shared on goal setting for the new year, and 2019 is off to a great start for you. Developing a marketing plan was mentioned as one of the essential elements of an effective business plan. This week we will go into greater detail and discuss more about developing a marketing plan.
Excerpt from last week's blog:
Include a Marketing Plan - Setting out goals to increase your client base, revenue, or leads, is useless without an effective marketing plan. This part of the business plan should address exactly how you intend to attract new business and connections. Are you going to invest in digital marketing, in-person opportunities, advertising, or cold calling? Are you going to join networking groups, do Facebook advertising, or invest in a powerful lead-generating website? Have a good idea of the resources needed and decide where to put your time and money.
If you've made it this far in the planning process, a bit more about writing a powerful marketing plan my be helpful. The marketing plan is a plan within the business plan. It is especially critical for businesses and entrepreneurs who's revenue is dependent on continually filling a pipeline of potential clients. As Realtor®, you understand the limitations of resources - particularly time and money. We don't have all the time in the world to attend networking events and an endless budget for Facebook ads. Since resources are limited, you will get the best results from being strategic about how they are allocated.
What to Consider When Making a Marketing Plan?
Financial budget - This will set the parameters for the entire plan. If you are just getting started with this planning, you may want to dedicate initial funds from a savings or working capital account. Many successful agents allocate a percentage of commissions to fund marketing efforts. Rather than having a fixed amount set aside to grow your business, as your income increases, you are able to put more toward marketing, and so it goes in an upward spiral.
Website - Your website should function as an online brochure that also generates leads. In this digital age, your website is the most important marketing tool you have. What do your prospects and clients experience when they land on your site? Because powerful tools like ListingsToGo websites are so effective at marketing your business for you, there is no reason to settle for an outdated and ineffective site. If you do NOTHING else to market your business (and we don't recommend that), at least invest in an impressive web presence - it's more affordable and effective than ever!
Digital Resources - There is no shortage of tools to help real estate professionals market their business. Do your research, though, to avoid wasting money on services that don't deliver or getting stuck in long contracts that do not serve you well.
Available Opportunities - Do you live/work in an area with an active Chamber of Commerce, ample networking groups and events, effective advertising options, etc.? If there aren't a lot of opportunities to network where you are, what is the quality of those opportunities?
Follow Effective Networking Principles - If you are going to go to events to market your real estate services, do so appropriately. For example, there is nothing wrong with promoting yourself, that's what everyone is there to do. Make sure you show interest in others and how you can help them too (Giver's Gain).
Engage in Social Media - Even if you don't do Facebook or the other platforms for yourself, remember that your target audience likely does. Even aging populations, if that is a target you want to serve, has increased their usage of social media dramatically in the last few years (think grandparents wanting to stay connected to their family). Develop a Facebook page for your business and use it as a way to showcase your services, accomplishments, listings, happy clients, and grow your network. If you don't have the time or expertise, outsource that function to a professional who will make you look good online.
Consider your Strengths and Challenges - Are you very shy or very outgoing? Are you better at the computer than in a room full of strangers? Do you have family demands that impact your availability? Are you technology-challenged? Knowing yourself in this area will help you craft a plan that is well-suited to you and ultimately leads to greater success.
Here at ListingsToGo, we work with Realtor® within the Bright MLS system. Our goal is to help professionals like you make a statement and grow your business through our robust website platform. Marketing is critical to every business, so we've designed the most effective lead-generating websites on the market. Please reach out and let us show you how easy it is to get started.