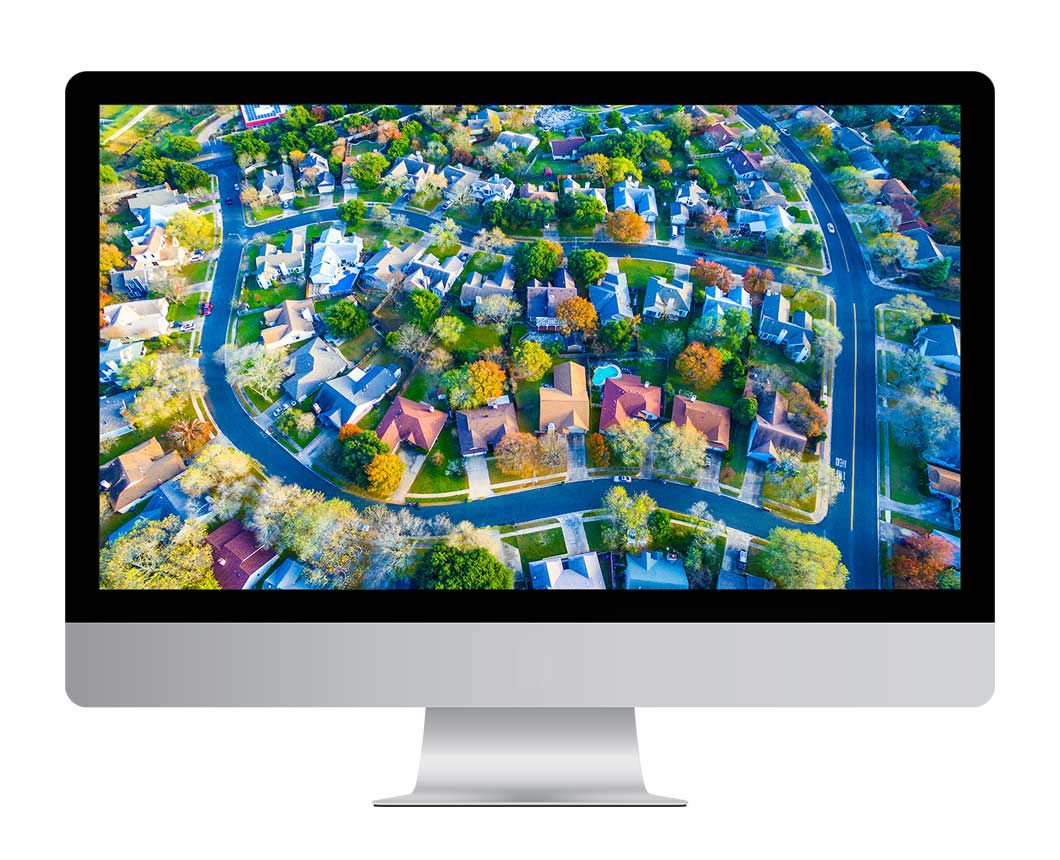 Are You the Go-To for Your Neighborhood?
You have probably heard the marketing term "farming" as it relates to real estate. It has to do with identifying a particular geographic area and putting the majority of your marketing resources there. It is an approach that has received a lot of attention due to the success agents have when they do it well. In this article on inman.com, they highlight some benefits of farming as well as some suggestions on how to get the most from this approach. In this blog, we will discuss some ways we help our clients establish their farming neighborhoods and suggestions to take it to the next level.
At ListingsToGo, we encourage our clients to become the Go-To for all kinds of things related to their neighborhood. Though they may not actually live in that community, agents using this approach should be very familiar with the area. If you are interested in developing your farming neighborhood, you will want to have a finger on the pulse of the community and be up on the latest news. By doing so, you are seen as not only a community leader, but an industry expert. You gain a great deal of credibility within the community, and therefor with people looking to sell as well as those looking to buy. Here are some things we suggest to our clients for their Own Your Neighborhood websites:
Calendar of Events -
Many communities have Home Owner's Associations that offer a wide variety of benefits to their members. If they offer events and activities, make sure you are on the list to attend those and link the calendar to your own website. When visitors to your site want to see what's going on in that neighborhood, they will get the information directly from your site. The same is true for important messages and news alerts. These could be posted on your website as well as the HOA site to give your audience greater access to important information. Agents who are doing this well, become a source of information and support to the community.
If you live in the neighborhood you are farming, you may want to be active on the online neighborhood forums. Sites like nextdoor.com provide a platform for residents to talk to each other about a variety of issues. It wouldn't be appropriate to promote your services as a post, but would certainly be effective to respond when someone posts anything real estate related. There are also advertising opportunities on these sites, which would get your services in front of many homeowners. Another benefit to being active on those sites is name recognition and setting yourself up as a community leader. As long as you always keep it professional and positive, your business will benefit if you're seen as a leader in the neighborhood.
Here are some examples of the neighborhood sites we've created.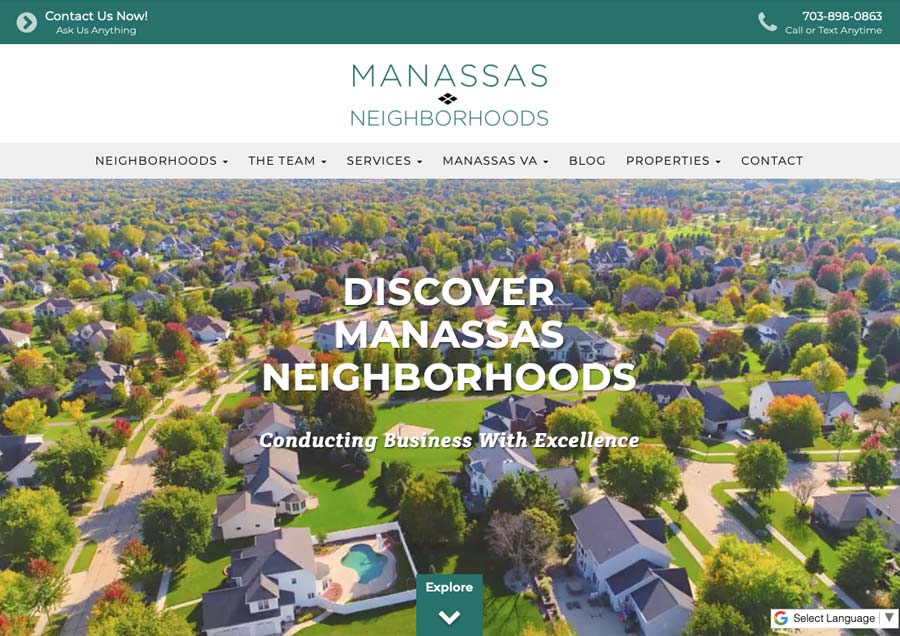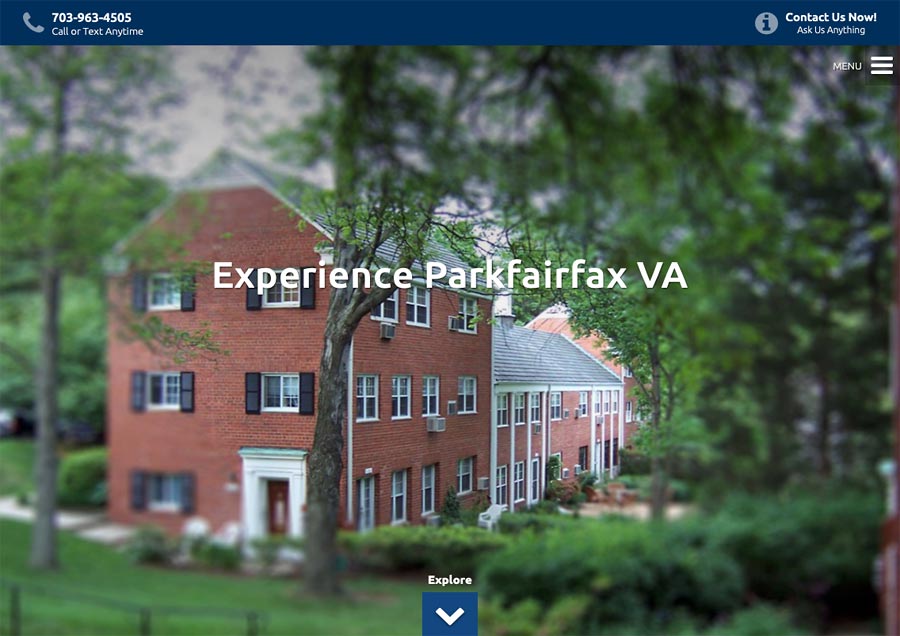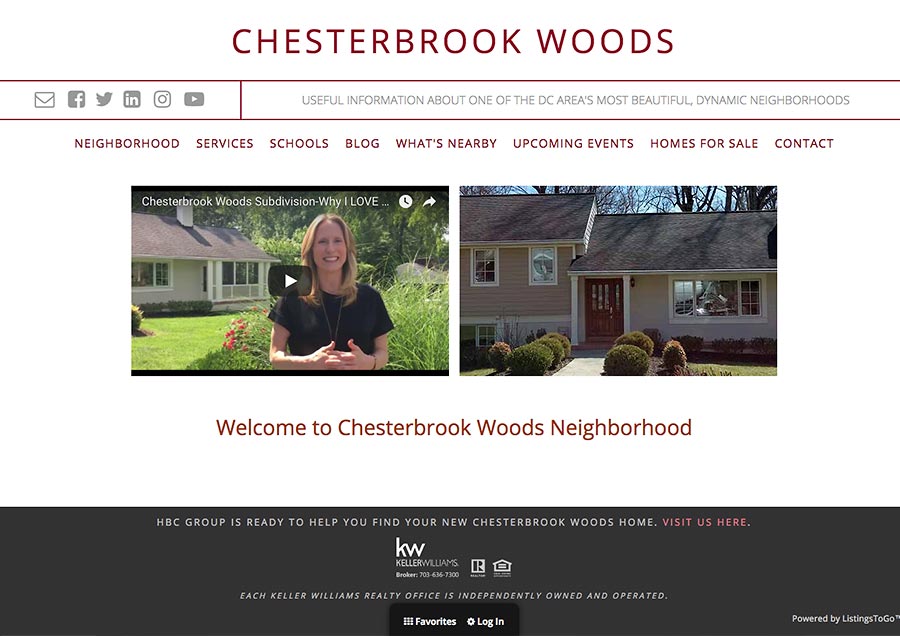 Please get in touch to find out how to Own Your Neighborhood.