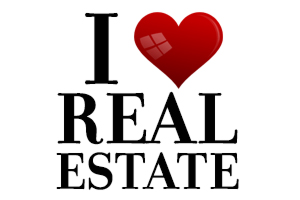 The Love of Real Estate
February is a month of love. Valentine's Day turns our attention away from what is often a cold, bitter, and dreary month, and toward that which we love. Real estate, working with Realtors®, helping more people buy and sell homes, bringing greater awareness to the immense talent of agents within the Bright MLS system, are all examples of what gives our work meaning and joy. In this blog, we will step aside from the technical aspects of websites and marketing for real estate agents, and share with you some of what makes working in the real estate industry so rewarding.
In this article, the author talks about the many things she LOVES about being a real estate agent. There is a lot to love about working in the housing industry and she has a creative take on her own experience. Here is our take on some of her points, adding our own unique perspective as a support to those in the industry.
At LIstingsToGo, our primary mission is to create dynamic, engaging, and effective websites and digital platforms for Realtors®. Our websites are designed to showcase their unique contribution to the local housing industry. Their talents and expertise in facilitating the home buying, selling, and leasing process is presented to create the best possible image. The ultimate goal is to encourage visitors and contacts to become clients. The importance of marketing and presentation in the digital space is becoming widely understood. Helping our real estate clients achieve their goals is what we love most.
Using tools such as blogging, social media, landing pages, and email campaigns, our clients expand their reach and give their audience the valuable content they love. These resources are available to everyone, but many people don't have the knowledge, skill, or time to utilize them effectively. Having a single and affordable source for this assistance is a very valuable asset. We love being that valuable resource for agents.
Just as our clients solve problems for their clients, we solve the problem of SEO for our Realtor® clients. The best website in the world is only as effective as the reach it has. We love building in powerful Search Engine Optimization, SEO, elements to our websites. It is so rewarding to see agents who have been struggling for years to create a powerful digital presence, experience the positive results of a well developed site. When they are successful, we are successful.
The world of housing is in a constant state of flux No two days are exactly alike and we love that too. This is also the case in the world of digital marketing and websites. The technology is is always advancing with new and improved applications, design, and function. We love to see our clients' websites transform into the powerful resource that helps them be a powerful resource to their clients.
Every aspect of a website, from the navigation to dynamic Images, are vital to the site's effectiveness. We love taking all of these elements and enhancing, leveraging, and modifying them to make the perfect presentation for each individual Realtor® or team. We love our work, just as the best agents love their work. Let's work together to present the best you have to offer the home buyers and sellers in our area.