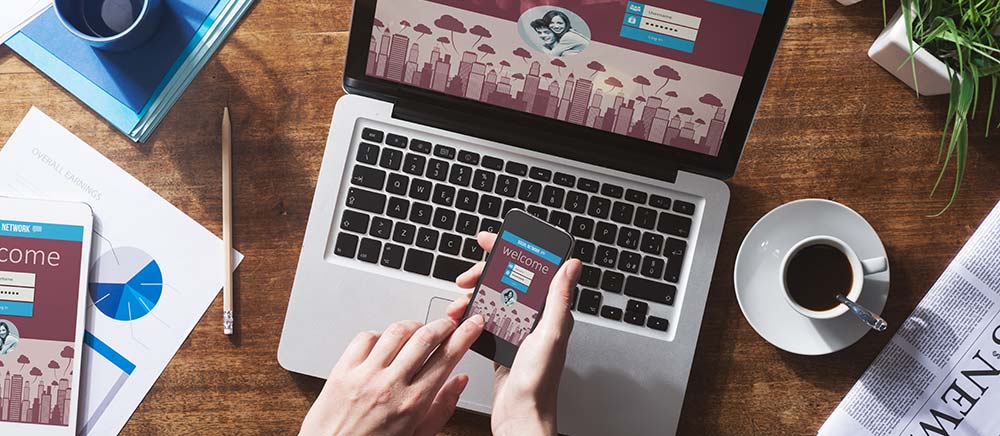 We hope this festive season brings you much joy and fun with family and friends. Hopefully this will be a time to relax and take a break from the busy day to day. As a Realtor®, you know the demands of being "on" so much of the time. With all the hats you wear running a successful real estate business, and needing to be available to buyers and sellers, it is important to disengage sometimes. If you have the right website, your business doesn't have to shut down while you take a break.
A well-structured website operates like a business that's always open. What are people looking for when they search online for real estate? Typically they search for an agent to list their home, industry data, area/demographic information, and most likely - their next home. Though there is no substitute for the human element, in house hunting there is a lot people can do independently. There is also a lot you can do through your website automatically. How does your website support your prospects, clients, and referral partners to get what they need from your site?
The right website, like the ones we develop, that functions well on it's own, is not only good for your website visitors, but great for you. You clearly don't want to totally replace your personal touch with a website, but giving your visitors tools and resources frees you up for other important business functions. You can put a greater focus on driving traffic to your website when you have automatic systems in place. Once they are connected to you through your site, follow up and regular engagement is critical to move them from curious visitor to happy client.
Some of the website functions that work even when you aren't:
Calls to Action that collects their email address - See previous blog (insert link) for more details on CTA's
An offer that people want - a home value report, neighborhood insights, give-aways, contests
Auto-responders - Every time a website visitor enters their email address, they should automatically receive a personalized email thanking them, offering suggestions and follow up, and of course, delivering what they signed up for
Email distribution list building - your website should capture and hold these contacts so you can put them into your email system for follow up and ongoing contact
Links to searches - your real estate website should have all the right links for visitors to conduct their own home searches through the MLS. This is crucial as home searching is the predominant real estate activity online. You want your visitors starting their search from your site
Featured listings - this directs visitors first to the properties listed by you
Social media buttons - website visitors can check out and connect with you on a variety of platforms, increasing your touch opportunities
Thorough Contact page - visitors should have several ways to reach you. Your response through those methods should indicate if you are out of reach and give alternatives and timeframes ("I'm on holiday right now and returning on the 9th. In my absence please reach out to my assistant ____ for help")
Thorough information - The less your visitors have to reach out to you for basic information like, "Do you have pictures of this property" or "where is your office located", the happier they will be and the more time you can devote to turning then into clients
All systems on the site should function well and be user friendly - The average time someone spends searching on a site is 15 seconds, and that time drops if the site isn't well-structured. That's not long to get their connection. Once they leave the site, they aren't likely to come back, unless they left because they got what they were looking for.
Your website can, and should, function without your direct and constant involvement. We build sites that give you more time to spend growing your business, time with family, or taking a well-deserved break. One of our happy clients has seen the benefits of this type of robust web presence:
Working with LisitngsToGo was an exceptional experience. They exceeded my expectations. The attention to detail and listening to my online presence brand goals was the best I have ever seen from a web developer company. Even after my site went live they still continued to follow up to make sure I was happy and things were moving smoothly. I look forward to recommending them to anyone looking for a new online website and amazing customer service. Thank you for making Mendenhall Properties look the best it's ever been.
- Erin Mendenhall Mendenhall Properties