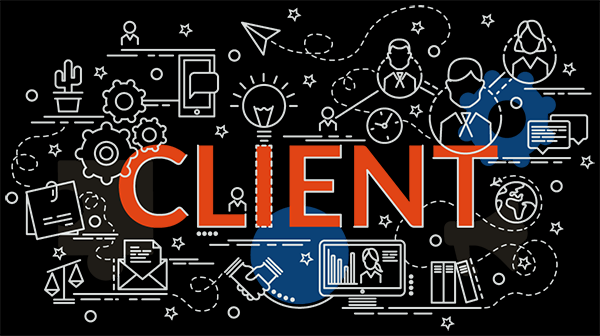 A real estate website is a resource to showcase and market a Realtor's® unique service. It is the fundamental source for clients, prospects, referral partners, and other professionals to check out and connect with you online. In most cases it is your prospect's first impression of you. It is a powerful opportunity to impress and guide them to become clients. Everything associated with your digital presence should be connected, consistent, and validate your quality as a superior agent. How does your website rate?
In last week's blog we talked about the increasing number of people using social media, at 77% in 2018. That number goes up with consumer behavior visiting websites prior to making decisions. Studies show anywhere from 82-97% of the U.S. population conducts research online before purchasing or contracting with a professional. This research comes in the form of looking at reviews, social media, and most often…business websites. This is the number 1 and usually initial method for assessing a business' suitability to meet an individual's needs.
In the case of real estate prospects, your audience is looking to make sure that you are legitimate, knowledgable, and a good fit for their interests and needs. Here are the elements every realtor website should have to impress visitors and turn prospects into clients:
Clean and modern look - old website that are cluttered with a lot of tabs, info boxes, links, outdated images, and text are going to frustrate and repel visitors
A professional, relevant, and captivating cover image to grab attention and illicit positive associations
Easy links to your listings, with quality images and descriptions
A professional headshot - people want to do business with other people. This is especially true in the housing industry. You want your prospects will connect with you, the person. If not one to one, then the best way to connect is through an attractive and inviting image. Think about what kind of image you want to portray and hire a photographer to create that with you.
A Call to Action (CTA) either above the fold or soon after scrolling down. You don't want people to have to search for critical information and to take action
Why Calls to Action are so Important
It may seem obvious, but true, that asking for what you want is still the best way to get it. A CTA asks your website visitors to do something you want them to do, namely giving their email address. This is an excellent way for you to build a distribution list so you can stay in contact with them and remain top of mind when they're ready for your services or have referrals for you.
There are several ways to ask for this information so the giver is incentivized by getting something they want. The most common CTA for agents is a button the prospect clicks to get more information about a property. This function should bring up a form where they can put in at least their name and email address. It is absolutely critical that you follow up with this prospect as soon as possible. People who aren't already connected to you are not likely to wait long for the information they seek.
There are other CTA's for Realtor® websites that are also very effective. For example, you could offer a home value assessment, raffle/contest, or neighborhood report when they sign up with an email address. You can get creative with what you offer and make it interesting to associate with you. Think about whatCTAwould cause your prospects to want to go further on your site? For those agents who are becoming skilled at Own Your Neighborhood, there are many ways to engage and incentivize ongoing connections to build your client base. We can help with that.
At ListingsToGo, our websites are creative and versatile to allow for just the right Call to Action for your prospects. We are experts at developing opportunities for your website visitors to become clients. If your real estate business website isn't fully engaging and effective at generating clients, get in touch for a free consultation.